As many U.S. and international regions begin phased-in reopenings amid the novel coronavirus (COVID-19) pandemic, there will be potential growth opportunities. This is due to several factors, such as Chinese trade alternatives, cost, and labor and production measures.
With footwear already moving toward Vietnam, and apparel and textiles shifting to Bangladesh and India, could the United States be next?
According to demand projections from management consulting firm McKinsey Global Institute, the United States is poised to increase its annual manufacturing value by 20 percent, to $530 billion, by 2025.
Such a significant surge could be an uphill battle, however, for various reasons.
Let's weigh the advantages and challenges associated with a U.S.-based manufacturing resurgence, and explore how an established freight forwarder can help.
Advantages
Brand Recognition

The Made in the USA label has long-held branding benefits, with many equating it to quality, pride, and homeland labor support.
For apparel manufacturers, local production improves tracking and helps mitigate risks such as geographical barriers and delays. The United States also enforces some of the world's strictest Intellectual Property (IP) regulations for theft protection.

Improved Communication
U.S.-based manufacturing can result in more expeditious production times to meet project deadlines, development, and shipping requirements. Closer proximity to manufacturers' headquarters eliminates international site visits. This also removes lengthy delays and backlogs, and promotes faster responses to problematic issues.

Quicker Shipping
A domestic-based manufacturer facilitates quicker turnaround times and lower costs if suitable goods can be shipped by rail or truck. This removes blank sailings, customs fees, and fluctuating air and ocean freight rates.


Challenges
Increased Labor Costs
Revitalized U.S. manufacturing and production does come with challenges—the most prominent being higher costs. Skilled labor commands a premium, with U.S. minimum wages far above those of Asia, South America, and Central America.

Production Limitations
Many U.S. manufacturers don't currently possess the workforce and production capabilities for large order turnarounds. This is due to limited space and stronger labor regulations.

Consumers would also pay higher prices.

Lack of Manufacturing Infrastructure
With established countries of production, goods can be manufactured quickly, efficiently, and at a low cost.

U.S. manufacturing sector revitalization will require significant investments of time, capital, and government tax incentives.
---
The preceding blog was excerpted in part from the CAF Quarterly Forecast. For additional insights, please complete the form below to download the full Q3 2020 edition.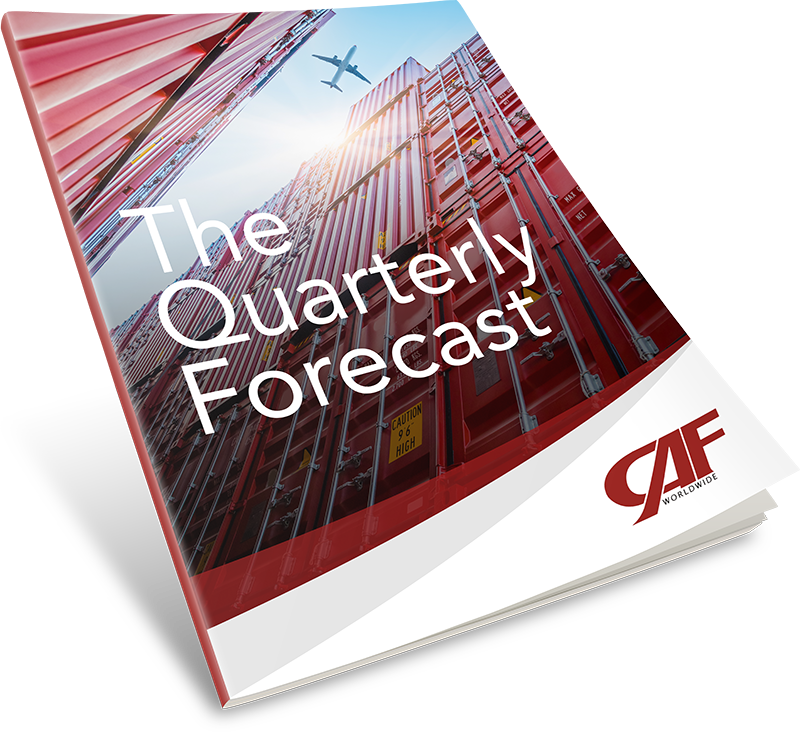 Download The Quarterly Forecast Now
Issue 8: July 2020
Featuring Insights from Customs Brokerage Expert and CAF Worldwide CEO Joe Barry, Trade Lane Notes by Director of Operations Torie Coleman, Thought Leader Commentaries, Legal Insights, and more!
Topics: Freight Forwarding, Global Economic Outlook, freight management logistics, Logistics and supply chain management