With current supply-chain intricacies, and many available transportation modes and methods, shippers require a consistent point of contact to manage all of their cargo needs.
Whether you need assistance with unloading cargo from an oceangoing vessel for trucking, rail transportation, or other solutions, working with a freight forwarder CAF Worldwide maximizes the process—saving time and money. This also includes customs brokerage, cross-docking, cargo consolidation, and even reverse logistics.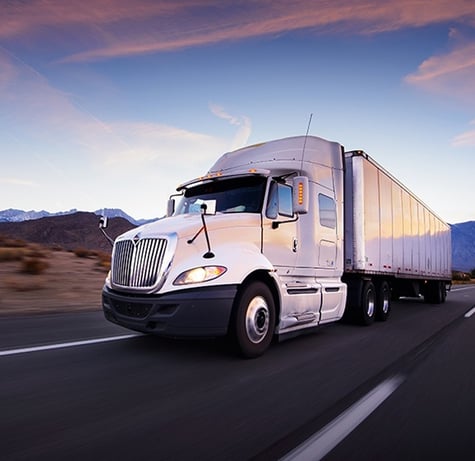 Learn how our land services offerings can help with your logistics challenges:
Cost-Effective Processes: We offer competitive packing and fuel costs, as well as small parcel and weekly cargo consolidation.
Versatility: We can handle short or long hauls, local, or across borders of neighboring countries, even in rural areas
Seamless Customs Clearance: We can help facilitate cross-border goods transportation through our in-house customs brokerage practice.
Detailed Information & Scheduling: Easily track and trace cargo, and keep tabs on scheduled deliveries.
Convenience & Discretion: Door-to-door, secure and private drop-off service at any time.
45,000-Square Feet of Warehouse Space Supporting New & Existing Shippers
Our new facility boasts double the capacity of any other warehouse in the port city area. This provides an opportunity for shippers/importers to store additional cargo and goods up to 120 days in our climate- and humidity-controlled warehouse.
We're also ready and prepared to handle any additional capacity and inventory upticks, as well as vendors with unexpected growth.
This new space can also accommodate local shippers requiring storage space for goods awaiting shipment. With this open area, it's the best and easiest way for shippers to expand beyond China and other Southeast Asian countries.
We offer a range of services to ensure seamless logistics, including but not limited to:
Air & Ocean Freight Forwarding

Intermodal & Land Transportation

Drayage Services

Customs Clearance & Brokerage

Warehousing & Distribution

Cargo Insurance

Automated Tracking & 24/7 Personal Service

Logistics & Consulting

Loss Prevention Initiatives

RFID Technology
Land Services for Every Type of Freight Load & Destination
Regardless of your cargo needs, type, and destination, CAF Worldwide offers the following intermodal land services: