synopsis
United States-China Trade Wars
Increased tariffs were a hot topic of 2019. The last quarterly forecast discussed a 15-percent increase on $120 billion of Chinese imports. Known as List 4A, this was raised on Sept. 1, 2019.
A second $156 billion increase was scheduled for Dec. 15. Known as List 4B, this would have potentially added a 15-percent additional duty on already heavily tariffed items, such as footwear and apparel.
President Trump announced via a Dec. 13 tweet that List 4B increases would not occur. This is due to the United States and China agreeing to a "Phase One" trade deal.
According to a report from the Office of the U.S. Trade Representative (USTR), the United States will maintain "25 percent tariffs on approximately $250 billion of Chinese imports, along with 7.5 percent tariffs on approximately $120 billion of Chinese imports."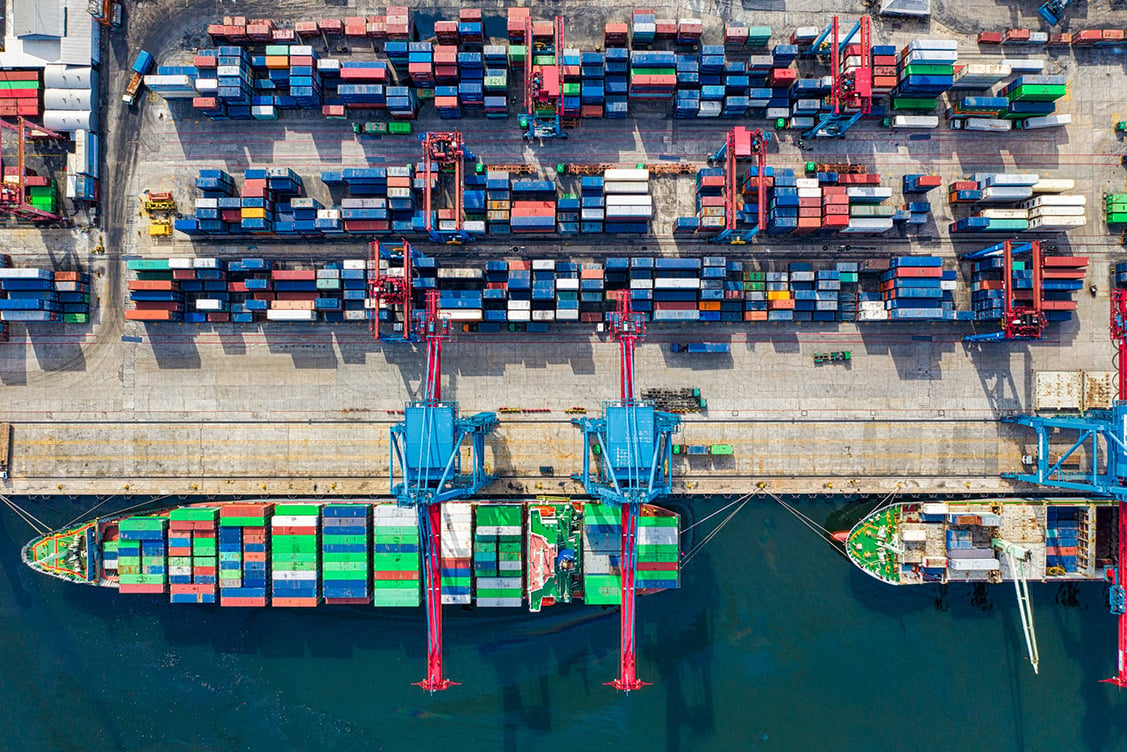 With the List 3, 25-percent increase remaining, the previous List 4A increase of 15 percent will be lowered to 7.5 percent, per President Trump.
This effect will likely be the same as with other tariff announcements, in that U.S.-based shippers will continue looking outside of China. Expect additional activity from regions such as Central America, Mexico, Bangladesh and South America. Of course, Vietnam will continue its consistent 10-year uptick.
Tariff increases will also cause Chinese exports and imports to decrease. This will trickle down to carrier rates, port fees, and supply chain transportation elements on the United States-China route.


Blank Sailings
In the previous Quarterly Forecast, we mentioned 37 blank sailings occurred in October and November. This will continue into 2020, and we expect the overall number of blank sailings to be higher than in previous years.
There will be additional pressure for deleted sailings as carriers will incur additional charges per the upcoming IMO 2020 interim low-sulfur fuel mandate.
Per a global ruling by the International Maritime Organization, and as cited by The Journal of Commerce, carriers "must reduce the sulfur content of bunker fuel to 0.5 percent, from 3.5 percent at present, or install emissions-cleaning scrubbers."


2020 Predictions
Shippers should begin evaluating the specific carriers and forwarders with the most variety of sailings. This includes options of oceangoing carrier, air, and land transportation. The role of the freight forwarder will be even more vital in this environment, due to our communication with the shipper as to what is upcoming, and how we can help them navigate these changes.


Ocean Freight Carrier Consolidation
Freight demand is expected to decrease in some areas, such as the heavily tariffed China-United States routes. It will however, increase in regions such as Vietnam and Central America due to shippers moving away from Chinese production.
Cargo may decrease for the next year as it will be difficult to make up the 20-percent-plus trading drop between China and the United States.
With more carrier consolidation, there are fewer options for shippers. Aside from blank sailings, many carriers are halting stops within regions, such as the ports of Portland and Seattle in the U.S. Pacific Northwest.
A 2018 study for the Port of Portland, as cited on The Maritime Executive, advised that "[the port's] disused container terminal will have to attract multiple new revenue streams if it is to break even."
It also noted that Portland, like many others, will fall victim to blank sailings, resulting from ocean carrier consolidation, carrier partnerships, and larger vessels.
"The trend toward larger ships in the transpacific will continue, and there will be limited opportunities for Portland to attract a transpacific service due to vessel size limitations. Alliances control almost 90% of the transpacific freight. This is not a favorable condition for a smaller port like Portland," the study concluded.